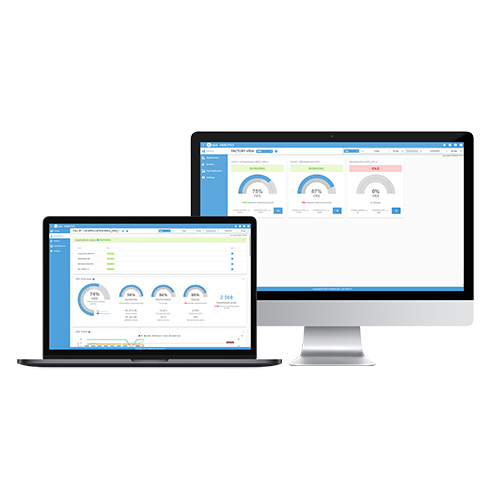 WebLytics - Remote Production Monitoring And Device Diagnostic Software
First remote monitoring and diagnostics software to optimize production and minimize downtime for collaborative robot applications
Automatic data collection from any leading robot and all OnRobot tools for real-time and historic views and alerts
Intuitive, customizable dashboards transform raw data into actionable application- and device-level insights using industry-standard KPIs
Flexible and scalable for use on the shop floor and for management-level decisions, even in dynamic environments
Why WebLytics?
Quickly enhance robot cell productivity and minimize downtime with OnRobot WebLytics software. This industry-first software tool provides real-time, application-focused data for production monitoring, device diagnostics, and data analytics. WebLytics automatically collects, analyzes, and reports on collaborative applications, including data from any OnRobot tool and any leading cobot or light industrial robot.
Eliminate manual data collection and gain actionable insights into collaborative application performance, including the impact of changes such as robot speed or gripper setting adjustments.
Access real-time and historical OEE measures and user-defined KPIs through customizable dashboards on a secure, intuitive browser-based user interface.

Drive overall equipment effectiveness (OEE) with configurable KPIs and customizable dashboards to track real-time and trend data.
Monitor application availability, performance, application cycle quality, and incidents from all devices in the application.
Factory-view dashboards provide comprehensive oversight and reporting, including trends.
Device views provide real-time device health status, utilization, diagnostics, and maintenance notifications.
WebLytics Advantages and Features
WebLytics retains the ease-of-use, affordability, application focus and accessibility that defines every OnRobot product. WebLytics installs quickly and is readily expandable and futureproofed for new robots and tools as they become available. The WebLytics server can be deployed on a shop floor's local network or added to a virtual network that connects to the robot cell. Collected data is stored locally on the WebLytics server and WebLytics' built-in web server is always accessible from the shop floor network or from anywhere in the world via secure HTTPS connection. 
Laszlo Papp

Product Manager & Sales Engineer

at Wamatec Hungary Kft.,

tested WebLytics on machine tending, pick & place, and palletizing applications

"In this fast-paced world, time is everything. When cycle time is really important, WebLytics helps you identify the small mistakes that cause time wastage," he said. "WebLytics can also save a lot of time for yourself and for your production line by making it easy to schedule all maintenance and product changes. My favorite function was the dashboard. I really liked how WebLytics allowed me to monitor all my applications, my cobots/robots, and my end-of-arm-tools using one platform that provides real time monitoring, data collection and line charting. WebLytics makes optimizing all applications much easier than before."

Dongjin Moon

Administrative Manager

at Hyun Jeon Sa,

tested WebLytics' application monitoring capabilities on a range of pick & place applications

"The overall configuration of WebLytics is very simple and easy to use for anyone; it's intuitive and neatly organized to locate and configure various functions," he said, recommending the use of WebLytics to manufacturers that want to monitor their entire production cell in one program. "The great advantage of WebLytics is that it makes it possible to identify parts that affect productivity, performance, and quality. It even allows you to compare productivity levels between different working shifts. Furthermore, WebLytics monitors not only OnRobot tools but also connects and receives data from a wide range of robots and cobots. I particularly liked the dashboard features because it allows me to choose how I want to visualize the data, either through graphs, charts, or other different ways." 
Grow your business with new technology
OnRobot's smart solutions enable robots to handle adaptive, high-precision applications that have been too complex to automate – until now. Read more about how our innovative solutions can impact advanced collaborative applications below.
Compatible with a wide range of robot brands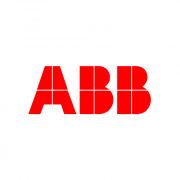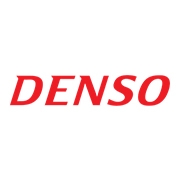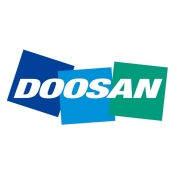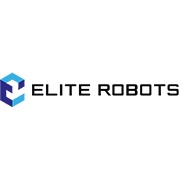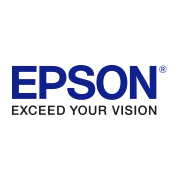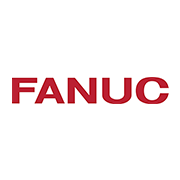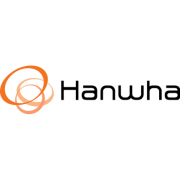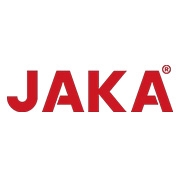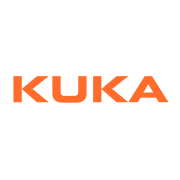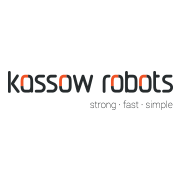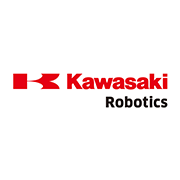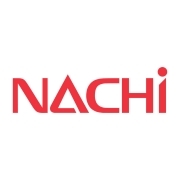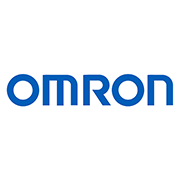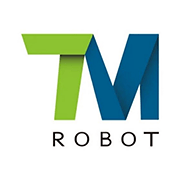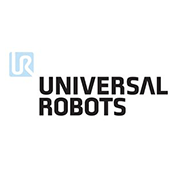 INTERESTED?
GET IN TOUCH WITH US!
Request a quote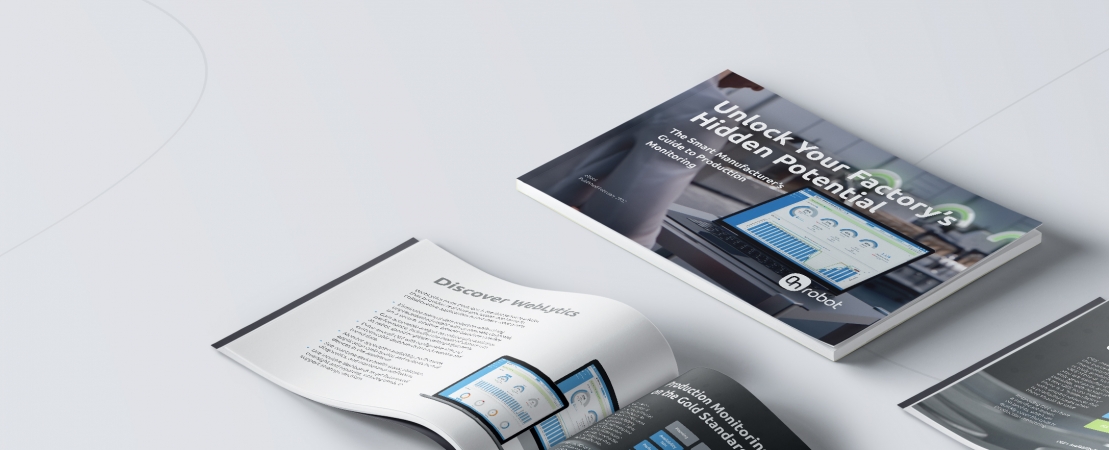 The Smart Manufacturers Guide to Production Monitoring
Production monitoring lets you use relevant, reliable data to make informed decisions on your manufacturing floor and business overall. Download our guide and unlock your factory's hidden potential.