Quality testing & Inspection
Quality testing & Inspection
Laboratories are often small and space is at a premium, so a small collaborative robot can be a great solution. Attaching an OnRobot end-of-arm tool ensures precision and consistency in your operation. With programmable force, the OnRobot grippers easily handle blood test samples or other delicate operations. With the sensitivity offered by our sensors, the robot also can safely hand items to a human worker for inspection.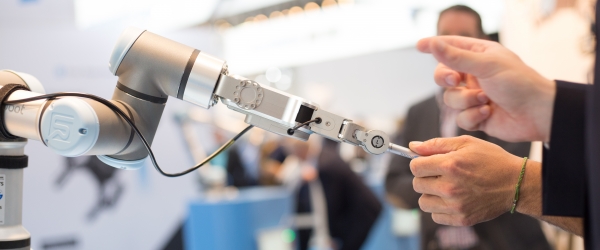 TRUE HUMAN-ROBOT COLLABORATION
Our sensitive end-of-arm tools make it possible for your robot to safely interact with your human workers on quality assurance and testing tasks.