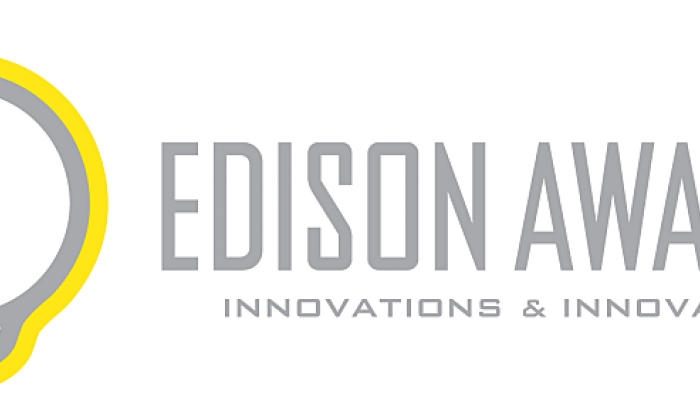 The lizard-inspired Gecko Gripper is one of three products striving for bronze, silver or gold in the Applied Technology category in the Edison Awards, often referred to as the "the Oscars of Innovation;" results to be announced at April 4 Gala
DALLAS, TX – JANUARY 28, 2019 – OnRobot, a global leader in end-of-arm tooling for collaborative robots, announced today its Gecko Gripper has been named a finalist in the Applied Technology's Robotics category in the 2019 Edison Awards. The Edison Awards, named after Thomas Alva Edison, recognizes and honors the world's best in innovators and innovations. The Awards will announce gold, silver and bronze award winners at the Edison Awards Gala held Thursday, April 4, 2019, in New York City.
OnRobot provides hardware and software that is used with collaborative robots – or cobots – from a variety of robot manufacturers, such as Universal Robots, KUKA, FANUC and Yaskawa. Recently, OnRobot announced general availability of its Gecko Gripper. Using millions of micro-scaled fibrillar stalks that adhere to a surface with powerful van der Waals forces, the Gecko Gripper is modeled after the way that geckos climb. Its technology initiated as a research project at Stanford University and moved on to NASA's Jet Propulsion Lab, where the design was used for salvaging and repairing satellites such as solar panels, given the Gecko Gripper's unique ability to operate in a vacuum. Today, the Gecko Gripper lets robot arms pick up flat, smooth objects with significant energy savings over vacuum grippers, which require compressed air that is costly, power-intensive, and bulky.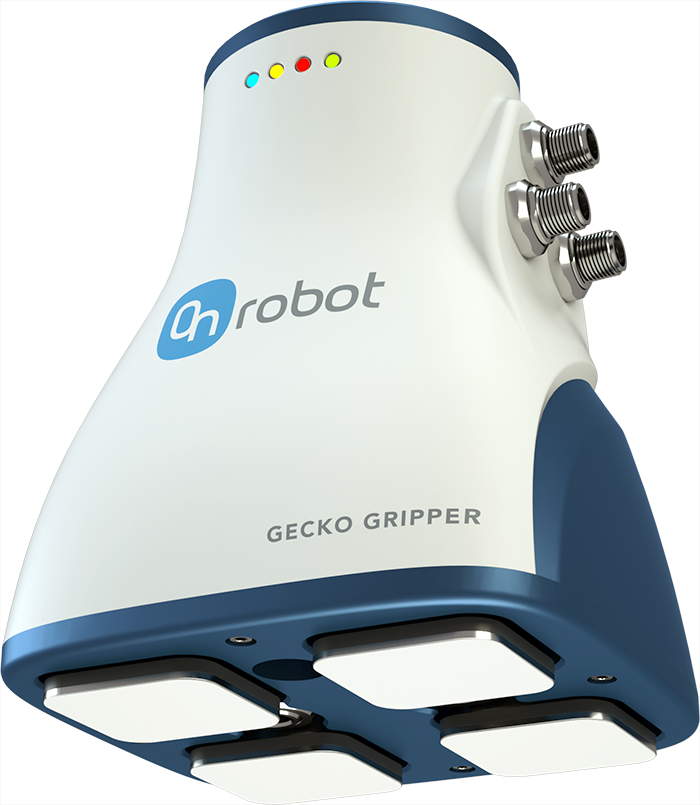 All award nominations were reviewed by the Edison Awards Steering Committee and the final ballot sent to an independent judging panel. The judging panel was comprised of more than 3,000 professionals from the fields of product development, design, engineering, science, marketing and education, including professional organizations representing a wide variety of industries and disciplines.
For more information on the 2019 Edison Awards, please visit www.edisonawards.com. Applications for the 2020 awards will open in August 2019.
About OnRobot 
Established in 2015, OnRobot merged with Perception Robotics and OptoForce in 2018, followed by a recent acquisition of Purple Robotics. The OnRobot product range features a wide assortment of robot equipment, including: electric grippers, force/torque sensors, gecko grippers, and tool changers. This combination of offerings from OnRobot makes it quicker and simpler to automate tasks such as packaging, quality control, materials handling, machine operation, assembly, and welding. The company plans to grow through further acquisitions in the coming years. Headquartered in Odense, Denmark, OnRobot's North American office is located in Dallas, TX. The company also has offices in Germany, China, Malaysia, and Hungary. For more information, visit www.onrobot.com.
About The Edison Awards
Established in 1987, the Edison Awards is a program conducted by Edison Universe, a non-profit 501 (c)(3) organization dedicated to fostering future innovators. For more information about the Edison Awards, please visit www.edisonawards.com
Download product images here