Packaging & Palletizing
Automating your packaging lines opens your production to a collaborative model that allows an automated robot solution to work beside your employees. Using a collaborative packaging robot with a flexible OnRobot end-of-arm tool attached, you reduce the packaging time and relieve your workers of repetitive tasks. With the adjustable force in the OnRobot gripper, you get an extremely flexible and easily integrated solution to your packaging problems.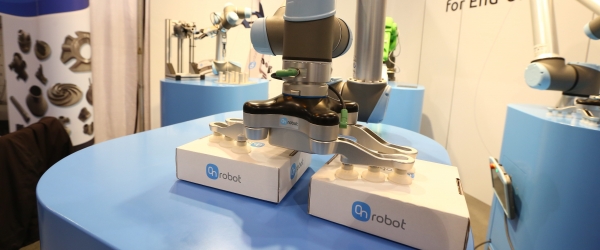 GRAB & PACK
With its built-in electrical vacuum pump, the VG10 vacuum gripper takes up less space and uses less energy than traditional vacuum grippers. Since you can customize the suction cups, you can find the exact configuration for handling your particular packaging needs. Easy installation and programming mean the VG10 is packing up your products in no time.