#ThoughtsOnRobots: Dr. Thomas Paral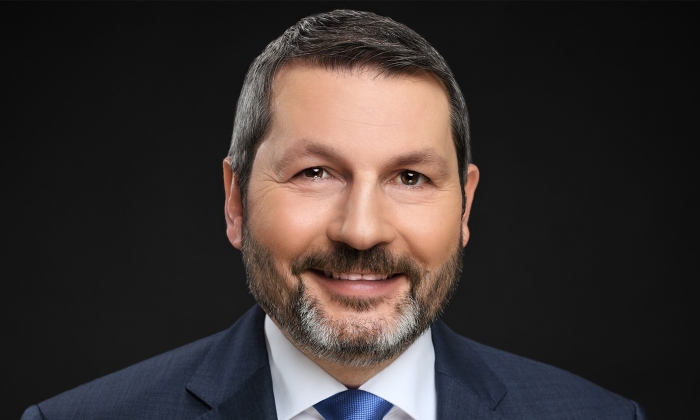 In this interview, Thomas Paral, Chief Business Development Officer at OnRobot, shares his thoughts on how collaborative applications can help improve the value chains of SMEs worldwide.
Thomas Paral, Chief Business Development Officer at OnRobot, is not surprised by the continued rise in the sale of collaborative applications (cf. the World Robotics 2020 Industrial Robots report).
He explains that the manufacturing industries are highly fragmented by type of industry, size of companies and differences in supply and value chains. 70 percent of the 10 million manufacturing industries worldwide are SMEs, and only 30 percent have more than 1,000 employees and act as global players.
"The majority of SMEs have low volume, high variance product portfolios, which requires the kind of flexibility provided by collaborative applications rather than traditional industrial robots, which are better suited to high volume, low variety production," says Thomas Paral.
From collaborative experiments to full-scale collaborative automation
"SMEs are truly waking up to the optimisation potential offered by collaborative automation. From experimenting with simple collaborative applications, larger SMEs are now integrating scaled collaborative applications across their entire value chains," Thomas Paral explains.
Collaborative applications are being adopted by various industries for applications such as line loading and unloading, machine tending, material handling and pic & place, packaging and palletising in warehousing and logistics, assembly, testing, quality inspection and sorting.
"In addition to existing automotive and electronics opportunities, we are seeing a growing demand for collaborative applications in diverse industries such as eCommerce, retail and consumer goods, agriculture and food processing, healthcare and pharma. We have also noted growing investments in digitalization and automation in the industry to adjust production to keep up with the local and global competition," says Thomas Paral.
Check your value chain to stay competitive
All manufacturing companies whether they are small, medium, or big, face the global challenges of costs, time and quality to strengthen their value chain despite – or even due to – reshoring activities from Asia.
"If you want to stay competitive in your market, check your value chain. Make sure you don't waste valuable resources on non-valuable tasks," Thomas Paral advises.
When you look for value-adding solutions to increase your company's competitiveness, Thomas Paral's advice is to look for a solution which meets the following criteria:
low in capital expenditure (CAPEX)

low operating costs

low emissions

full legal compliance

an ROI best < 6 months

increased production flexibility

improved product quality

increased turnover and margin

increased overall equipment efficiency (OEE)

increased production output

better on-time delivery.
Collaborative applications tick all of the boxes on the list, according to Thomas Paral:
They perform simple, mundane tasks efficiently in a semi-structured environment alongside human professionals and free up your workers for more value-adding tasks.
Collaborative applications improve repeatability of the process and reduce the cycle times of the overall process, which results in an increase in productivity and a reduction of costs.
They are easy to deploy, it is simple and flexible to switch from one application to another, and you quickly get return on investment.
"Add to that OnRobot's commitment to zero complexity and our one stop shop for collaborative applications, and you have the perfect value-adding solution to grow your business," says Thomas Paral.
He ends on a note of gratitude to OnRobot's customers, partners and employees:
"I want to thank all our partners and users for deploying OnRobot solutions in their applications and processes in 2020. Thank you, too, to all OnRobot employees who helped make this happen across all functions. Stay healthy, have a wonderful Christmas, and see you in 2021 for new business opportunities."
-----------------------------------------------------------------------
#ThoughtsOnRobots

How to Grow your Business with Collaborative Applications

With the dawn of smarter, more adaptive tooling, robots can now function with greater speed, strength, safety and precision, accomplishing a wide range of tasks, while maximizing ROI. Learn more on how you can enable faster production at lower costs by downloading our free eBook.