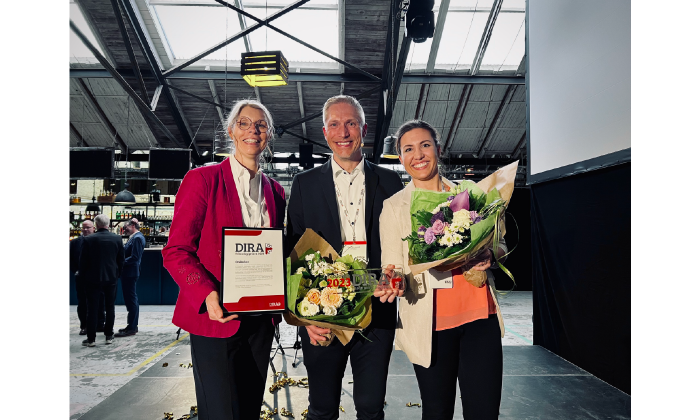 The DIRA Technology Prize 2023 is one of the most significant technology awards in Denmark and honors the most innovative and groundbreaking technologies in the country. The nominees were selected for their ability to solve major and real challenges in society, and OnRobot was chosen as the winner by a panel of distinguished judges from the Danish technology and business community.
"We are honored to receive the DIRA Technology Prize 2023," said Enrico Krog Iversen, CEO of OnRobot. "D:PLOY technology is a game-changer for companies looking to implement robotics and automation, and we are thrilled to be recognized for our efforts in making robots more user-friendly and accessible."
D:PLOY technology allows for easy and fast deployment of robots in various industries, making it an ideal solution for companies that are looking to automate their processes. The technology is compatible with many different types of robots, making it easy for employees to implement robotics without the need for deep robot knowledge.
"We believe that D:PLOY technology has the potential to revolutionize the way that companies think about automation," said Iversen. "By making robots more accessible and user-friendly, we can help to solve the labor shortage that many industries are facing."
The DIRA Technology Prize 2023 is an excellent recognition of OnRobot's commitment to innovation and technology. OnRobot is dedicated to developing new, innovative products that help companies to automate their processes and improve their productivity.
"We are proud to be at the forefront of the robotics and automation industry, and we are committed to continuing to develop new technologies that help companies to achieve their automation goals," said Iversen.
OnRobot would like to thank the DIRA Business and ROBOTBRAG 2023 for organizing the event and the jury for selecting OnRobot as the winner of the DIRA Technology Prize 2023.