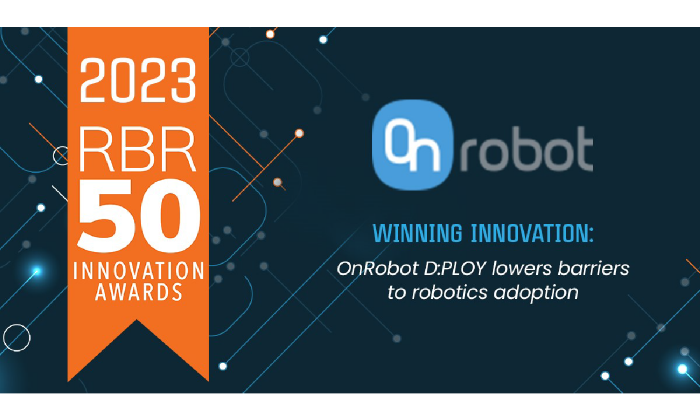 The RBR50 recognizes the most innovative and transformative companies in the global robotics industry, and we are honored to be included among such distinguished peers.
As an honoree of the 'Product Introduction' category, OnRobot is being recognized for introducing a new solution which has the potential to positively impact the market.
For over a decade, Robotics Business Review's RBR50 Robotics Innovation Awards have highlighted the most creative and influential innovations from around the world that have advanced the state of robotics. Widely recognized throughout the world as a leading indicator of robotics innovation leadership, the RBR50 Robotics Innovation Awards are also a critical measure of robotics sector growth.
Steve Crowe, Executive Editor, Robotics, WTWH Media mentioned:  "This year's RBR50 Robotics Innovation Awards highlight the critical innovations, and organizations responsible for them, that will spur the development of new robotics solutions and drive robotics adoption forward around the world. Congratulations to all the winners."