品質テスト&検査
製造所は通常小さく、スペースは非常に高額なので、小さな協働ロボットは素晴らしいソリューションとなります。OnRobotの腕先ツールを取り付けることで、運用における精密性や一貫性を確実にします。力をプログラム可能なことから、OnRobotのグリッパーは簡単に血液検査のサンプルを取り扱え、また他の繊細な運用にも対応することができます。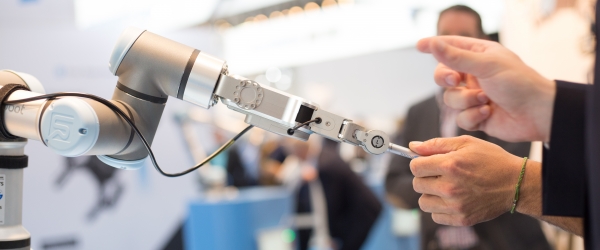 TRUE HUMAN-ROBOT COLLABORATION
Our sensitive end-of-arm tools make it possible for your robot to safely interact with your human workers on quality assurance and testing tasks.

How to Grow your Business with Collaborative Applications

With the dawn of smarter, more adaptive tooling, robots can now function with greater speed, strength, safety and precision, accomplishing a wide range of tasks, while maximizing ROI. Learn more on how you can enable faster production at lower costs by downloading our free eBook.