#THOUGHTSONROBOTS: Jan Willem Addink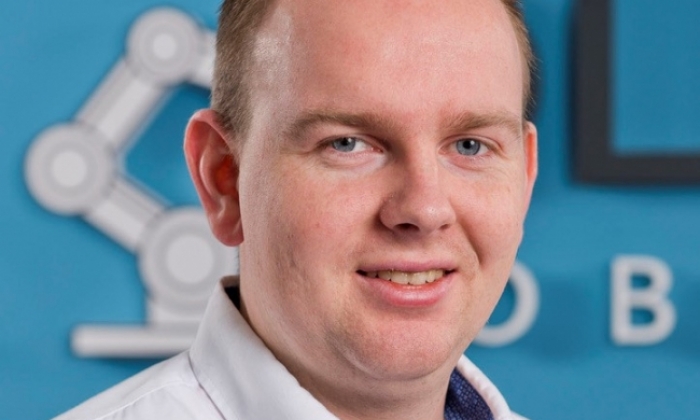 In this interview with OnRobot, Sales Director Jan Willem Addink from Olmia Robotics shares his views on potential and challenges for collaborative applications.

"The market for collaborative robots has changed a lot in recent years. At first, it was only metal companies that would use cobots, but today you see that many other industries using collaborative applications.
The driver for the growth has been the big flexibility that allows the robot to be used for various applications. The endless possibilities mean that there is a cobot for every market and an application for every process – from gluing of small parts to picking and placing parts for machine tending.
Basically, all working processes that include boring and precise actions have potential for collaborative applications."

Two trending applications
"Right now, I see two trending applications. The first one is machine tending using loading units that have 1 to 10 layers to pick products with a dual gripper and put it into the machine. The second one is palletizing with standard pallet units that use lifts and vacuum grippers for palletizing up to the range of 2 meters.
In the future, I think especially the logistics market has a big potential for applications such as palletizers, folding boxes and pick and place of boxes and orders. Maybe we will see a new market emerging here that we have not yet considered interesting."

Customers want high speed
"Of course, there can also be challenges with collaborative applications. For example, the maximum payload is often only 16 kg without a gripper or tool which is not always enough. Also, there can be obstacles with speed because customers often want to pick and place in high speed. I think it is important for robot companies to consider these challenges when they develop new collaborative applications."

Super fun to find solutions
"On a personal note, I am deeply motivated as a robot professional by visiting so many production environments and places where collaborative applications can be used. I think it is super fun to find new solutions to the manufacturers. At the moment, my personal favorite application is a palletizer with a box folder. The movement of the folding and the calculation of the palletizing is just really cool. Of course, a beer opening cobot would also be a fantastic application."

5 tips about collaborative applications
Are you about to deploy a collaborative application? Here are 5 tips from Jan Willem:
Use it for repetitive actions even if they are small numbers
Look for different applications and not just one type
Ask the system integrator for ideas to implementation
Ask the system integrator which cobot brand and robot tool is best for your application
Be creative – then you have the most fun of the cobot

-----------------------------------------------------------------------
#ThoughtsOnRobots

How to Grow your Business with Collaborative Applications

With the dawn of smarter, more adaptive tooling, robots can now function with greater speed, strength, safety and precision, accomplishing a wide range of tasks, while maximizing ROI. Learn more on how you can enable faster production at lower costs by downloading our free eBook.