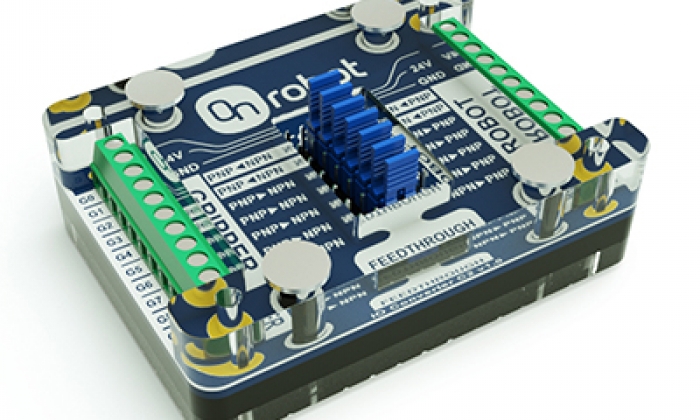 The Digital I/O converter enables OnRobot's RG2, RG6, Gecko, and VG10 grippers to integrate seamlessly with a wider range of cobot arms.
We just launched the new Digital I/O Converter to support fast integration of OnRobot grippers on a wider range of collaborative robot arms. In our latest blog post, "OnRobot's New Digital I/O Converter Supports More Brand Handshakes Than Ever Before," we talk about how easy the Digital I/O Converter makes it for companies to outfit new collaborative robots with OnRobot's end-of-arm-tooling portfolio. Because the faster cobots can get to work, the faster they can produce.
About OnRobot
Established in 2015, OnRobot merged with Perception Robotics and OptoForce in 2018, followed by a recent acquisition of Purple Robotics. The OnRobot product range features a wide assortment of robot equipment, including: electric grippers, force/torque sensors, gecko grippers, and tool changers. This combination of offerings from OnRobot makes it quicker and simpler to automate tasks such as packaging, quality control, materials handling, machine operation, assembly, and welding. The company plans to grow through further acquisitions in the coming years. Headquartered in Odense, Denmark, OnRobot's North American office is located in Dallas, TX. The company also has offices in Germany, China, Malaysia, and Hungary.