Meet the New VGC10 – Compact, Customizable Electric Vacuum Gripper from OnRobot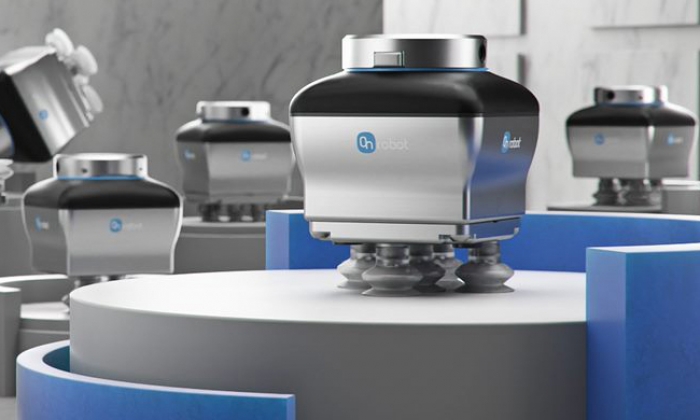 We love hearing from customers and partners about how they're using our products—and what they want next. Our new VGC10 compact, customizable electric vacuum gripper came directly from some of those conversations.
Global product manager Ákos Dömötör answers a few questions about how the VGC10 came about, and how it will change the way you look at vacuum grippers.
Q: What prompted the development of the VGC10?
Ákos: We heard that customers loved the VG10 electric vacuum gripper because it's so easy to use. But that made them want to use it in more—and more innovative—applications. They wanted to be able to customize it to grip different kinds of objects, even multi-dimensional objects, and in different kinds of applications. One important element was to provide a smaller option that could reach easily inside a box or bin, for instance, without bumping into it. A more compact version is also a plus for handling smaller parts, but customers still wanted power for heavier parts, even with a compact gripper.
Beyond that, people wanted to be able to easily customize the gripper. Our customers come up with amazing ways they're implementing collaborative automation, and they want more abilities to adapt to those needs with their gripper. We want to help customers be able to focus on their application, not the complexities of the robot, so taking that approach was an ideal fit for us. We allow customization without requiring customers to solve the difficult technical challenges of designing a vacuum gripper.
Q: What can customers do now that they couldn't do before?
Ákos: With the VGC10, customers can do almost anything they want. Because the gripper is smaller and lighter, it can reach places that larger grippers can't. The VGC10 is half the weight of the VG10, but it has the same powerful vacuum, with a payload up to 15kg.
And customization is truly almost limitless.
Companies with unusual-shaped or multi-dimensional parts can easily create a customized gripper that will fit the product better than any standard gripper. The VGC10 gripper comes with a couple of suction cups and extenders for a range of options, and customers can change those out as needed, such as replacing suction cups for specific materials.
But that's just the start.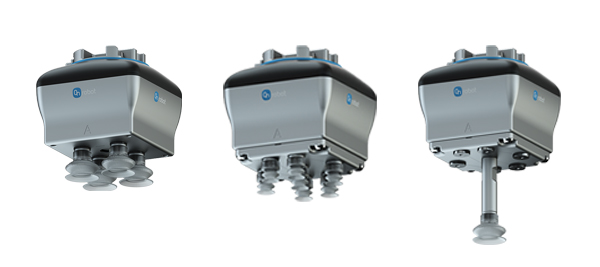 Q: What other customization is possible?
We let customers download a CAD drawing of the adapter plate so they can easily modify it and create their own adapter plate; then they can create extenders and arms to exactly meet their needs.
If a customer needs to reliably lift a large, heavy sheet of glass or metal, for example, they can create arms wide enough to reach the edges so the sheet won't peel off the gripper. Like the VG10, the VGC10 has two independently controlled air channels that allow it to act as a dual gripper with pick-up and release in the same action, which can dramatically reduce cycle time and increase productivity. Or the gripper can be used with a single air channel for higher gripping performance.
The VGC10 also makes the middle channel available for an extender, so that it can reach into even small, narrow containers without hitting the sides of the container.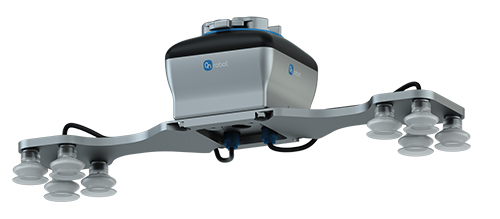 Q: What kind of application is the VGC10 ideal for?
It's really only limited by customers' imagination, but we certainly expect it to have tremendous use in packaging applications. Its compact size and configurability mean it can easily maneuver parts in and out of almost any type or size of container. Customers will also see that even though the VGC10 is smaller, its powerful grip and customizable extensions make it ideal for picking and placing larger parts as well. We're looking forward to hearing their success stories!

How to Grow your Business with Collaborative Applications

With the dawn of smarter, more adaptive tooling, robots can now function with greater speed, strength, safety and precision, accomplishing a wide range of tasks, while maximizing ROI. Learn more on how you can enable faster production at lower costs by downloading our free eBook.