OnRobot Screwdriver: headache-free, screwdriving simplicity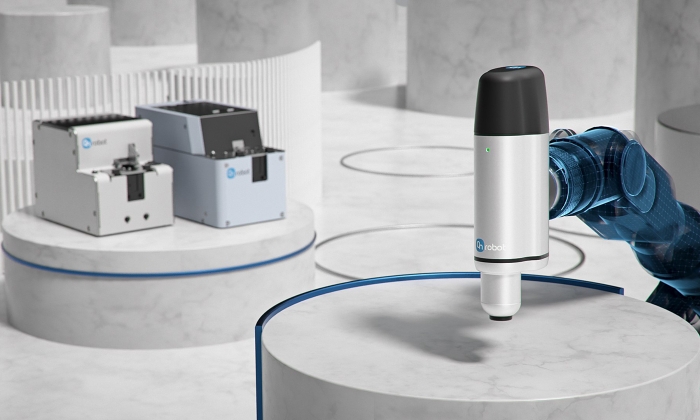 Depending on who you ask to define the word, a 'screwdriver' is either a manual tool that enables fastening of screws or a cocktail featuring vodka and orange juice.
Both can cause headaches, but for very different reasons.
Traditionally, manual screwdriving has been regarded as a significant cause of production floor dissatisfaction. It's a repetitive, boring, time-consuming, and injury-prone manual labor that workers don't enjoy and manufacturers find difficult to keep filled.
Even the most conscientious workers are prone to missing screw insertions and over- or under-tightening screws, all of which leads to quality issues and product scrap.
Manual screwdriving inefficiencies can cause disruption to production lines, too, since it often takes place close to other up- and down-stream processes. It's a recipe for failure.
All of the above factors make screwdriving an ideal candidate for automation, particularly, collaborative automation.
Traditional approaches
Unfortunately, automated screwdriving has a reputation for being difficult to implement and has lacked the flexibility associated with collaborative robot implementations.
Consider a traditional automated screwdriving setup, which typically involves a standalone screwdriver.
First, you have to figure out how to present the screws to your screwdriver. Some setups shoot screws to the screwdriver's head. These solutions are complex and can be inflexible and most of all expensive—especially if you need to change the size of the screws at any time. Alternatively, you could present the screws via suction or magnetic feeder, which can also result in expensive and inflexible setups.
Next, you have to figure out how to mount the screwdriver on a robot arm. Then you have to choose a controller and linear rail. If a force/torque sensor isn't built into the robot, then one has to be found and mounted for it to control the correct torque needed to achieve consistent and right quality. Next, all of these components have to be integrated.
After all that comes the programming. This requires you to calculate speed and torque, create code for both the tool and the robot arm, and follow up with full calibration and testing.
These are time-consuming tasks that are easy to get lost in. They also involve costly robot downtime.
If traditional automated screwdriving solutions were cocktails, they would be a Commonwealth—a notoriously complex novelty creation with 71 ingredients that's way too involved for most peoples' tastes.
Meet OnRobot Screwdriver
At OnRobot, we believe in eliminating complexity and replacing it with simple, intuitive tools that anyone can use.
So, what's our recipe for automated screwdriving success?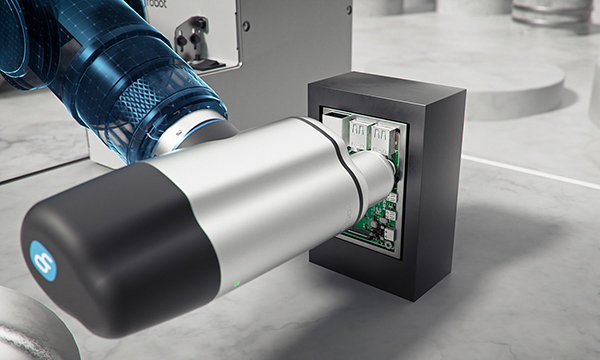 Meet OnRobot Screwdriver—a plug and play, complete-out-of-the-box screwdriving solution that allows manufacturers to automate screwdriving processes quickly, easily, and flexibly.
Screwdriver eliminates all the complexity associated with traditional automated screwdriving setups.
The process is simplicity itself: you simply put screws in the available feeder, attach Screwdriver to your robot, enter the screw length and torque requirements through an intuitive interface, and you're ready to get going. Screwdriver also works on any robot.
Using its built-in force/torque sensing and linear motion control, Screwdriver automatically calculates the speed and force required to enable consistent, accurate screwdriving. Its ability to detect incorrect screw lengths reduces scrap and improves quality.
Thanks to Screwdriver's simple programming interface, you can change over to a different screw size, length, or product line in a matter of minutes. Screwdriver also easily handles a wide range of screw sizes and lengths, from M1.6 to M6, and up to 50mm long.
Uniquely, Screwdriver incorporates a "z-axis," which eliminates the need for the robot arm to move when screwing and the extra programming associated with traditional automated screwdriving offerings. Instead, screws are retracted inside the tool and are driven automatically once the robot arm moves into position over the insertion point.
Screws up to 35mm long are retracted completely inside Screwdriver when moving, which enhances its collaborative capabilities. If a screw is exposed to excessive force along its axis, a safety stop is automatically activated, with alert lighting to indicate the issue.
Electrostatic discharge (ESD)-certified so it is safe for electronic assembly, OnRobot Screwdriver also copes well with small parts and, when used correctly, applies 'just right' forces around delicate components.
In today's competitive environment, manufacturers are constantly searching for ways to increase output, consistency, and quality. When it comes to automation in particular, manufacturers want simple, intuitive solutions that are easy to implement and improve uptime.
OnRobot Screwdriver provides all of this and more—minus the headaches, of course.
Want to find out more about Screwdriver? Click here for the product page and to talk to one of our experts.

How to Grow your Business with Collaborative Applications

With the dawn of smarter, more adaptive tooling, robots can now function with greater speed, strength, safety and precision, accomplishing a wide range of tasks, while maximizing ROI. Learn more on how you can enable faster production at lower costs by downloading our free eBook.