#THOUGHTSONROBOTS: Alan Livingston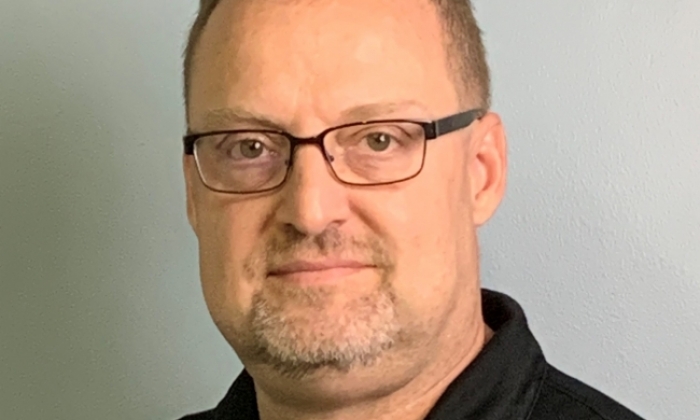 In this interview with OnRobot, President Alan Livingston from iCobotics shares his views on collaborative applications and gives tips to manufacturers deploying new applications.

After more than 25 years working with manufacturers and applications, Alan Livingston has witnessed the impact of collaborative applications firsthand.
"Collaborative applications have allowed robots, automation and operators to work together in a way that was previously not possible. For example, the robot has sensors built in that can detect if it hits something and can stop until it is time to resume. There is no doubt that the expanding technology for solutions and new application possibilities will continue to drive change."

Can be deployed in two days
According to Alan Livingston, one of the biggest advantages for collaborative applications is that they can be deployed easily and quickly.
"Collaborative applications can be deployed in as little as two days from start to finish with dedicated resources. It is simple to deploy a basic material handling application with integrated grippers and no additional safety. But of course, as the complexity of the application goes up, the time goes up."

Flexibility and modularity
As for the future, Alan Livingston expects continuous growth in the use of collaborative applications for high mix, low volume production which demand flexibility and modularity: "Electric grippers designed for use with collaborative robots and vision systems to locate parts has allowed these types of applications to be successfully executed. This combined with intuitive interfaces will drive future growth and possibilities."

6 important tips to manufacturers
For manufacturers about to deploy a collaborative application, Alan Livingston has 6 important tips:

Start simple and get early wins:
Early wins with equipment and the support team is important to show the possibilities of the technology and that it will profitable. One can find an application and get to 75% functionality pretty quickly.

Define your process requirements:
You must understand all the things that are required to produce good parts. Your operators and process experts are the place to start. It is important to document and track key metrics in the development stage and later in production.

Do prototyping and mock-ups early:
It can take several iterations to learn how to marry the equipment, process, and people together, and it is recommended to do prototyping and mock-up work early in the discovery process. Once you get close to a solution that will be suitable for production, you can develop drawings and have production grade components made.

Identify the application expertise needed to support your automation solutions:
Start by understanding your internal experience and capabilities. Then look to your trusted suppliers and partners for help. Any additional support required can come from new suppliers you will identify in the buying process.

Understand the full integration cost of deploying a cobotic solution:
Material cost is easy to identify and track. The amount of labor required to integrate components can vary greatly. The skill required and the cost of labor is a variable too. Therefore, you must look at both material and labor to find the best value. Spending a little more in material cost upfront can lead to big savings in the end.

Include your internal resources that will run and maintain the equipment:
The best way to learn equipment is to be in the design and build process for that equipment. Your team has the expertise to manufacture the goods you produce. Include them early so that the new combination of equipment and people will be most successful.
-----------------------------------------------------------------------
#ThoughtsOnRobots

How to Grow your Business with Collaborative Applications

With the dawn of smarter, more adaptive tooling, robots can now function with greater speed, strength, safety and precision, accomplishing a wide range of tasks, while maximizing ROI. Learn more on how you can enable faster production at lower costs by downloading our free eBook.