#ThoughtsOnRobots: Matteo Bardelli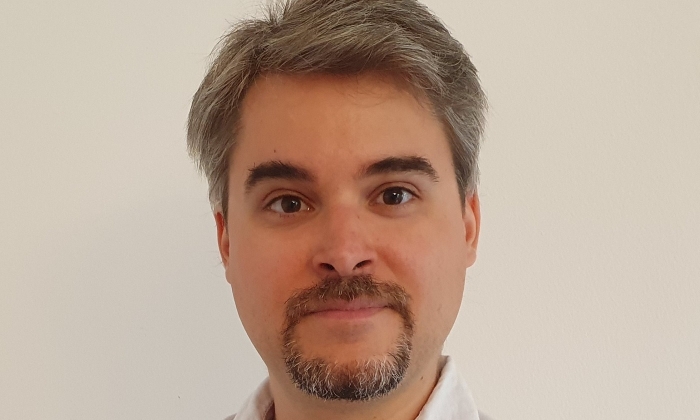 In this interview with OnRobot, Product Manager Matteo Bardelli from Homberger shares his views on the future of collaborative applications.
For Matteo Bardelli from Italian system integrator Homberger, there is no doubt the worldwide pandemic will have an impact on the use of collaborative applications.
"I think the use of collaborative applications will grow in production environments due to the need for social distancing between workers. Also, we will probably see an increasing use of collaborative applications in workplaces with a high degree of human interaction, like fast food restaurants and toll booths."
"Collaborative applications can be a direct help to fight Covid-19. A good example is in South Korea where they use collaborative applications to sterilize turnstiles in the subway stations. Also, there is much potential for collaborative applications in research labs and hospitals where employees have a high risk of being infected."
Simplicity and flexibility
According to Matteo Bardelli, the biggest advantages for collaborative applications are their simplicity and flexibility.
"Following the mass customization's trend, productions must be scalable, reconfigurable, quick, and cost-effective. Collaborative applications have the ability to be meet these requests from the market."
"Also, collaborative applications can be deployed fast which is a big advantage compared to industrial robots. Usually, the installation only needs some days, and the following process of perfecting and improving requires less than a month. After this period, the end user has a reliable and fully effective application that is productive 24/7."
Should be truly collaborative
When deploying collaborative applications, it's important to understand that they should be truly collaborative.
For the application to be truly collaborative, it's important that it does a constant and repetitive task while the human operator's job is to monitor the situation and analyze unexpected events."
"Also, it's essential that the operators accept the robot and don't think it's there to replace them. A good way to overcome this challenge is to transform the idea of the application from a machine that steals jobs to a powerful tool that is as essential in production as an electrical drill."
Enhances strength points
According to Matteo Bardelli, a collaborative application works the best when it enhances the strength points of both the human operator and the robot.
"A good example is the inserting of batteries, which are usually heavy, inside drones. The robot handles the heavy weight, while the operator manually guides the arm to the correct position and by a touch tells the robot to end the task placing the battery."
Looking forward, Matteo Bardelli sees an enormous potential for collaborative applications in all kinds of companies in the future.
"The world of collaborative applications has a high trust in innovation which means that every year is literally like a revolution. You can't stop to study and be fascinated by this industry."
-----------------------------------------------------------------------
#ThoughtsOnRobots

How to Grow your Business with Collaborative Applications

With the dawn of smarter, more adaptive tooling, robots can now function with greater speed, strength, safety and precision, accomplishing a wide range of tasks, while maximizing ROI. Learn more on how you can enable faster production at lower costs by downloading our free eBook.