What is a pick and place robot?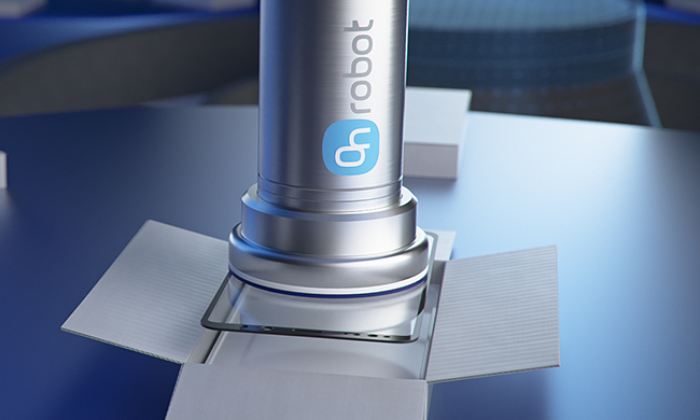 Manufacturers invest in pick and place robots to relieve human employees from dull and repetitive tasks, but also to optimize processes and gain business advantages. Productivity is key to success and a pick and place robot can help facilitate this goal.

What types of pick and place robots exist?
There are quite a few pick and place robots to choose from. Four of the most common pick and place robots are described below.
Robotic arms
When people think of pick and place robots, the traditional robotic arm is most likely what comes to mind. The robotic arm is probably the most common type of pick and place robot. Many manufacturers prefer 6-axis robot arms because the six axes enable the robot to perform a wide variety of tasks. Fewer axes equal less flexibility.
Collaborative robotic arms
Collaborative robotic arms share many similarities with the traditional industrial robotic arm. What separates them is that the former is specifically designed to work alongside humans in the same work environment. Intelligent sensors provide collaborative with collision control as well as a human-like dexterity.
Delta
Deltas are parallel robots, meaning they use parallelograms in the arms to restrict movement and maintain orientation. Delta robots, also called "spider" robots, are mounted above conveyor belts and have been a consistent industry favorite due to their high-speed pick and place abilities.
Cartesian
Cartesians are a type of industrial robot that resemble gantry cranes. They have three principal axes of control all of which are linear and placed at right angles next to each other. Back in the days, cartesian robots used to be a common sight in factories. However, the emergence of newer and more flexible industrial robots has made cartesians a rare sight nowadays.

What are pick and place robots used for?
Pick and place robots are used for a wide range of applications. However, there are four areas in which they excel. These are:
Assembly. When used for assembly operations, the pick and place robot grabs a workpiece from an incoming conveyor belt and puts it together with another workpiece before usually placing the newly assembled object on another conveyor belt.
Bin picking. Here, the pick and place robot grabs workpieces from a bin and places them on a conveyor belt at a high speed. Sometimes the bin contains workpieces of different sizes and shapes but with the right vision system, the robot can easily figure out which objects to pick up and when – all by itself.
Inspection. Pick and place robots can also assist with quality inspection. When the vision system detects an anomaly on the conveyor belt, the robot will take away the defective item, removing it from the final steps of the production process.
Packaging. Packaging resembles assembly in that the pick and place robot grabs workpieces from an incoming conveyor belt. But instead of assembling them, the robot will put them in packaging containers.

What are the benefits of pick and place robots?
The main reasons why many manufacturers choose to implement pick and place robots is because they are reliable and fast. Consistency is needed to manufacture quality items and a pick and place robot can perform the same job all day without losing focus. In short, many manufacturers invest in pick and place robots because:
They are harder, faster, better, stronger than their human counterparts

They are flexible and can be configured to grab both tiny and large objects

They maintain the same level of precision and never get tired

They relieve human employees from monotonous and dull tasks

How to Grow your Business with Collaborative Applications

With the dawn of smarter, more adaptive tooling, robots can now function with greater speed, strength, safety and precision, accomplishing a wide range of tasks, while maximizing ROI. Learn more on how you can enable faster production at lower costs by downloading our free eBook.