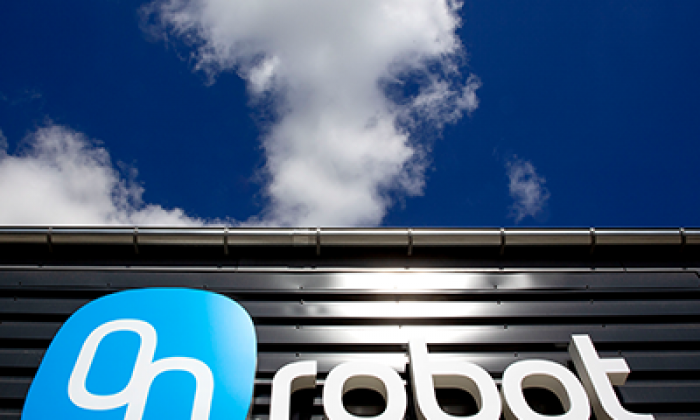 The rights to the unique robot technology behind the robot called RAGNAR have been bought by the Danish company OnRobot, because the management sees obvious synergy possibilities with OnRobot's product range. 12 robot developers from the bankrupt Danish company Blue Workforce will, at the same time, get a new employer as OnRobot has offered them work as developers in the successful international robot company.
Shortly before Easter, negotiations between OnRobot and the curator of Blue Workforce fell into place. It happened just 10 days after Blue Workforce was filed for bankruptcy as a result of a failed funding round. The company employed 30 employees before the bankruptcy, and OnRobot now employs 12 of these.
OnRobot has taken over all the design rights for the products in Blue Workforce as well as machines, inventory, and tools. These will be integrated into the work of OnRobot's development department, which designs equipment and gripping tools for automation solutions with collaborative robot arms of all makes, also known as collaborative applications. Both small and large manufacturers use the products from OnRobot in the manufacturing industry globally. Blue Workforce, founded in 2012, has in particular delivered solutions for the food industry and agriculture.
"We saw an obvious opportunity to expand our product portfolio with some unique technologies and competencies within soft gripping and vision technologies, i.e. solutions that can handle delicate items and foods without damaging them as well as camera-based solutions for inspection on production lines. We expect very quickly to be able to create new OnRobot products with ingredients from the inventions we've bought. We have nine different products today, and within the next 21 months, we would like to reach 40-50 products, grippers and sensors and vision and other technologies for collaborative robotics applications. So, by the end of 2020, we expect to be ready with a complete product range of equipment for collaborative robot solutions," says Enrico Krog Iversen, CEO of OnRobot.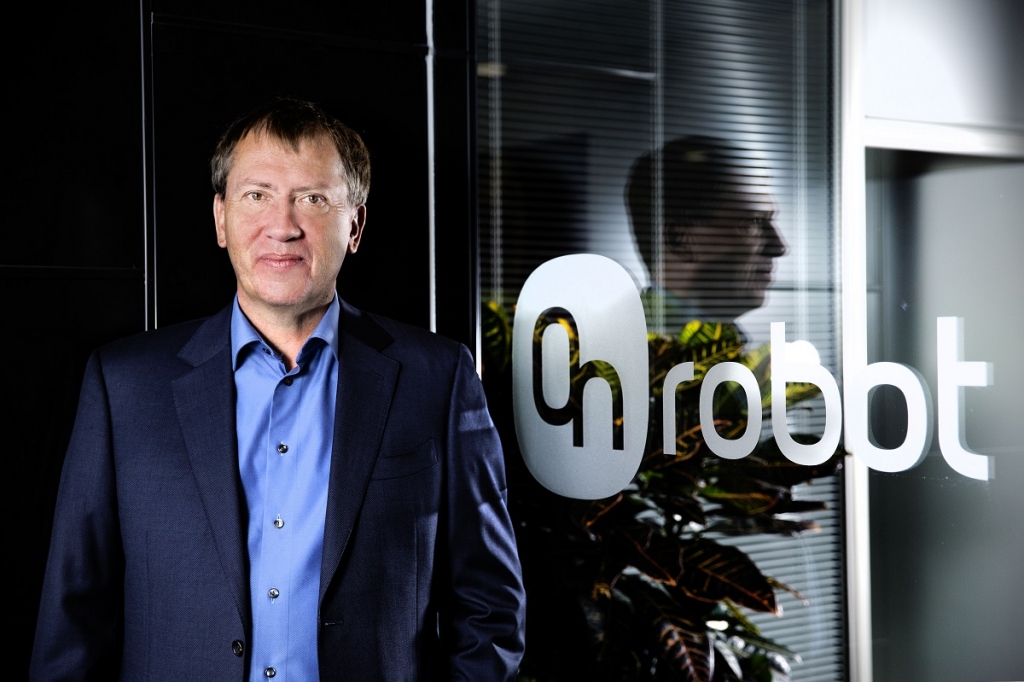 Enrico Krog Iversen
12 skilled robot developers so far employed by Blue Workforce thus received a lot of new colleagues, mainly in Denmark, from Monday 15 April, but also in Hungary, Germany, Poland, Spain, USA, China, and Singapore. OnRobot's philosophy is that factors such as geography and logistics should not stand in the way of recruiting the world's best robot technology developers. Therefore, the development team from Blue Workforce can continue to work from a local development department in Aalborg, Denmark. The hiring of the developers has taken place in a process where OnRobot's CTO, Niels Degn, has met every robot developer. With the 12 new colleagues, OnRobot's total staff now counts just over 145 employees globally, of which 50 work at the head office in Odense, Denmark. At the end of 2019, the number of employees is expected to have grown to 175 employees. Also, OnRobot is expanding its global dealer network from 200 to 1000 retailers over the coming years.
About OnRobot
Founded in 2015, OnRobot merged with Perception Robotics and OptoForce in 2018 and also acquired Purple Robotics in the autumn of 2018. In April 2019, Blue Workforce's rights were also acquired along with 12 developers. OnRobot's product range includes a wide range of robotic equipment such as electric grippers, force and torque sensors, vacuum grippers and tool changers. The new product mix from OnRobot makes it quick and easy to automate tasks such as packaging, quality control, material handling, machine operation, assembly, and surface finishing. The head office is in Odense, Denmark, and OnRobot also has branches in Hungary, Germany, Poland, Spain, USA, China, and Singapore. The company plans to expand further through acquisitions in the coming years.
An in-depth interview with Enrico Krog Iversen, contact PA Liselotte Winther Frellsen: +45 22 78 45 37
Picture materials etc. contact Marketing Manager, Nora Bereczki, nora.bereczki@onrobot.com, +36 70 327 8594