HANNOVER MESSE 2019 - HIGHLIGHTS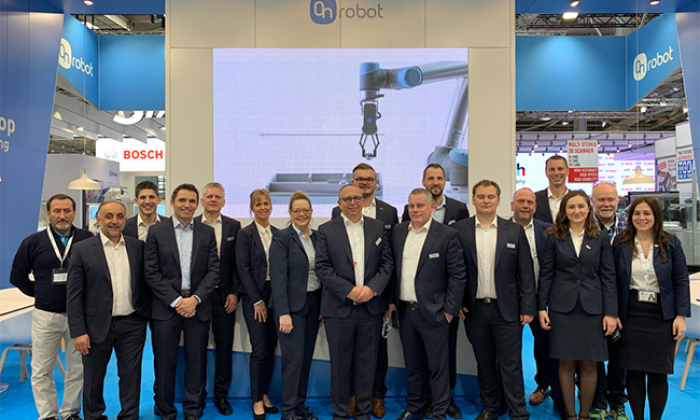 If you haven't been there, it's hard to imagine just how big Hannover Messe is. Countless halls (make that 27) with all the latest developments in manufacturing and automation - whether you're looking for robotics, software, hardware, the cloud, apps, start-ups, web services, technology and innovation (we could go on) - and more than 215,000 visitors over 5 days.  
Some of the trends we saw at the show confirm the IFR report, about the projected increases in the number of collaborative and light industrial robots. There are more and more cobots and light industrial robot brands on the market and it was obvious in Hannover that traditional industrial robot makers have their eye on the cobot market. We saw a lot of new focus on equipping these cobots with the right tools for enabling applications, and many makers of grippers, sensors, vision systems and software were exhibiting in Hannover. This means that end-of-arm tools for collaborative applications will become more and more important as robots become a commodity. ' 
We could also see that a wider variety of manufacturers are interested in automation – it's not just large-scale production like automotive and food manufacturing. Smaller operations which maybe previously thought they had too much variety in their order books to consider automation are looking to collaborative applications to help them automate yet retain flexibility for changing production orders. The worldwide labor shortages are also a factor in this – it's harder and harder to hire and retain the right people, especially for the more repetitive, boring jobs. A collaborative application with a cobot arm and the right end effectors can help solve this problem.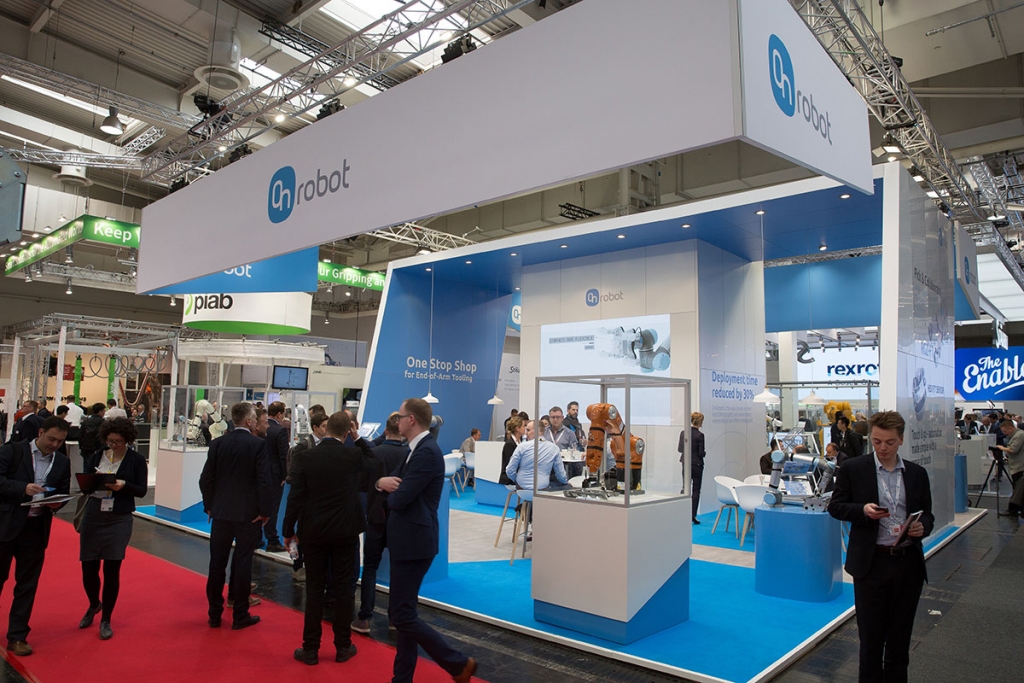 OnRobot was there in Hall 17, with ten collaborative applications on robot arms from Kuka, Techman, Universal Robots, Kawasaki Robots, NACHI, Yaskawa Motoman, FANUC and Doosan, showing manufacturers of all sizes the potential of collaborative applications. It was more cobots and light industrial robots than we've ever shown before. Our new I/O Converter makes our range of end-of-arm tools compatible with all those robots and more.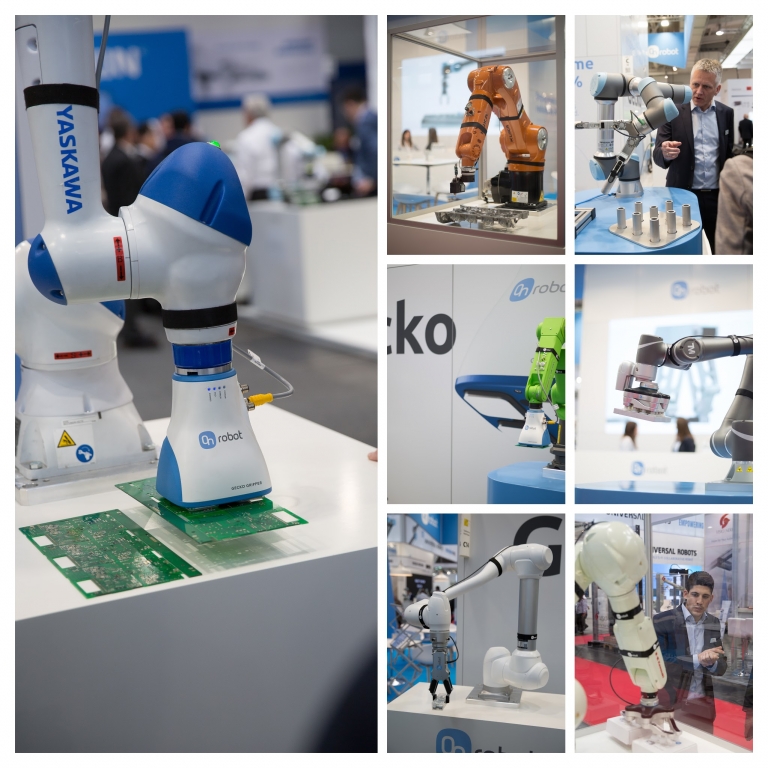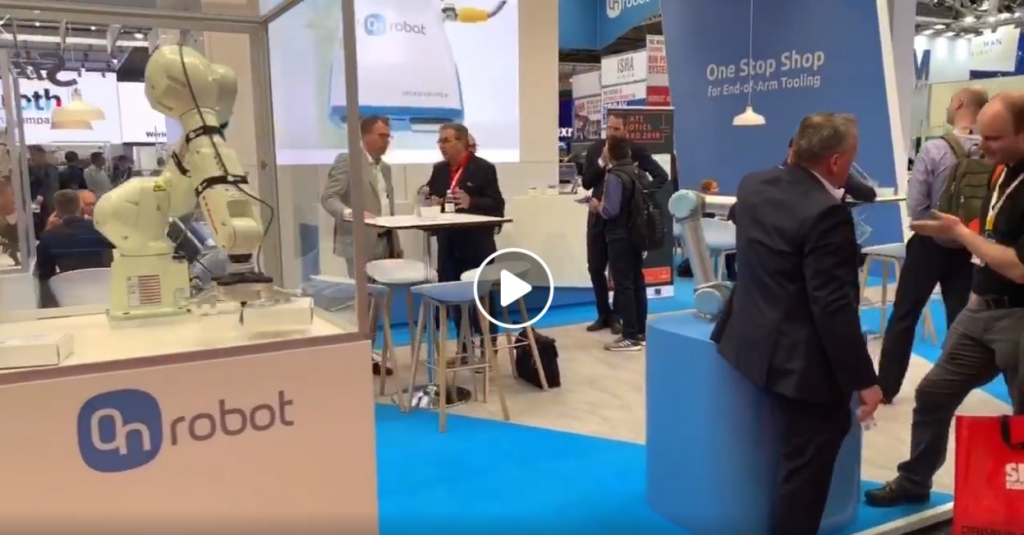 It was a great week. The biggest highlight, we must admit, was our Gecko Gripper winning the Robotics Award 2019 in a ceremony on Tuesday afternoon. It's the 9th time that Hannover Messe has recognized an innovative development in the field of robotics and we were very pleased that our unique gripper, which grips with van der Waals forces inspired by nature, was recognized.  Our CEO, Enrico Krogh Iversen and our new General Manager for Germany Björn Milsch were on hand to accept the award, but the full credit goes to Nick Wettles and his R&D team in Los Angeles for their pioneering work on this technology.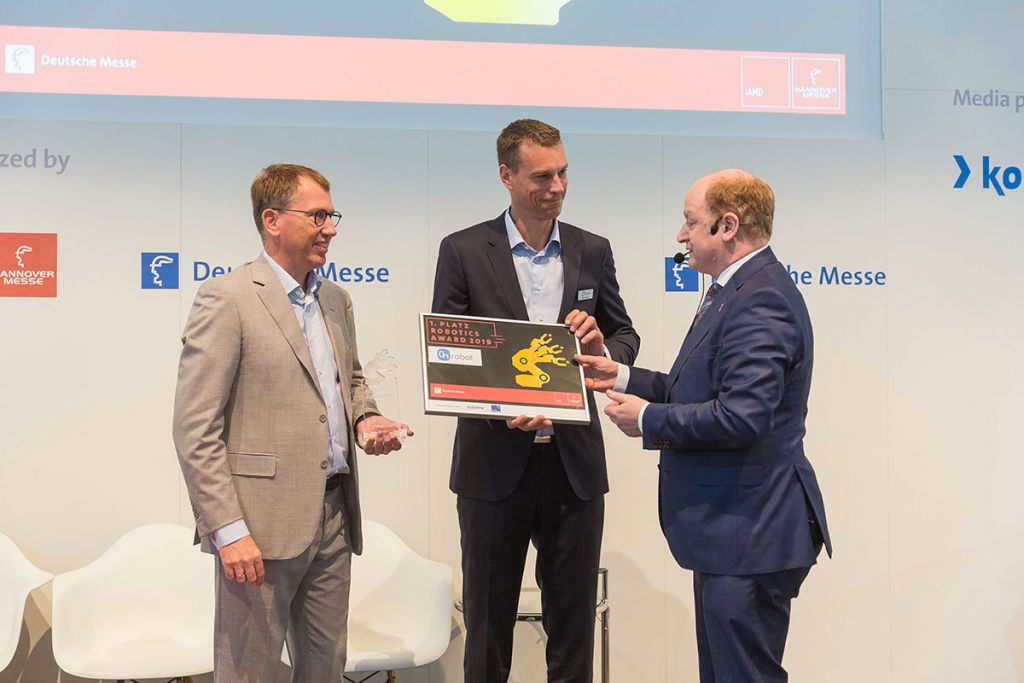 If you'd like to know more, or are interested in being a partner, contact us at sales@onrobot.com.

How to Grow your Business with Collaborative Applications

With the dawn of smarter, more adaptive tooling, robots can now function with greater speed, strength, safety and precision, accomplishing a wide range of tasks, while maximizing ROI. Learn more on how you can enable faster production at lower costs by downloading our free eBook.