Pick & Place
Whether your pick and place application requires a sensitivity akin to human fingertips, the efficiency of dual grippers, the flexibility to grab objects of differing sizes, or shouldn't leave a mark, we have the gripper for you. A gripper gives you precision handling hour after hour and it never gets tired. Our grippers are easy to install and program and fit a wide range of cobots and light industrial robotic arms.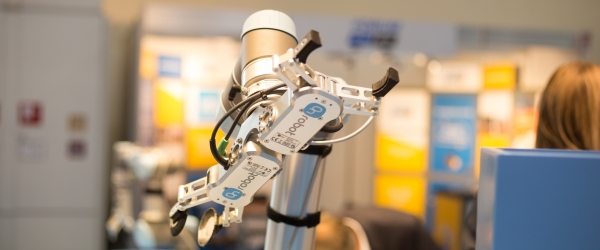 DOUBLE THE EFFICIENCY
Dual RG2 grippers with customizable fingertips make you twice as productive and help your robot achieve maximum efficiency.