Doubling CNC Machine Productivity
Doubling CNC Machine Productivity

Collaborative Gripper Takes Over the Night Shift

Donk Industries is one of the largest small-series aluminum parts manufacturers in the Benelux countries. To help keep inventories low and supply customers on time with a wide variety of products, an RG6 gripper with HEX sensor from OnRobot automatically feeds one of eight CNC machines around the clock. With a shortage of skilled labor, this lets employees move to more interesting tasks while doubling output of the CNC machine with higher and more stable product quality.

 

RG6 gripper and HEX sensor help address the shortage of skilled workers, tending a CNC machine all night so employees can focus on demanding tasks such as technical drawings or quality inspection.

 

Results

2X CNC output

Failure rate cut in ½

Improved product delivery reliability

Automatically feeds CNC machine during night shift

Flexible for low-volume, high-mix parts

Gripper fingertips change in minutes

 

Find an Automation Expert Near You >>

 

Collaborative & Safe

"In contrast to conventional industrial robots, the combination of cobot and corresponding end-of-arm tooling can be used directly next to humans and works directly with them." Jaap Zentveld, Assistant Production Manager, Donk Industries

Flexible

"With Donk Industries' specific requirements in mind, we recommended an OnRobot gripper. Because it is so flexible, we were able to adapt it individually to the application. The concept of the one-stop shop allows us to find the right solution for every application." Peter van Olm, founder of Olmia Robotics and distributor of OnRobot

Easy to Program

"We have to be flexible with our product variety and the small quantities involved and be able to convert our production lines quickly. Collaborative applications can be flexibly converted for new tasks and are easy to program." Jaap Zentveld, Assistant Production Manager, Donk Industries.

 

Find an Automation Expert Near You >>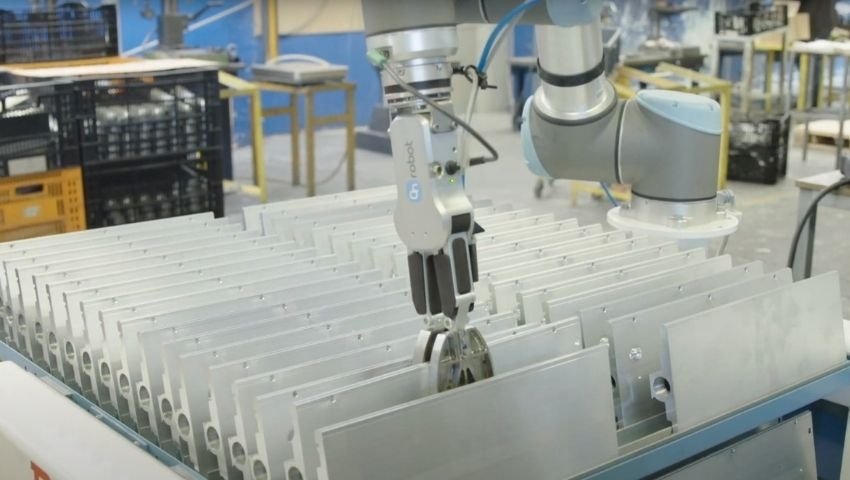 Watch the video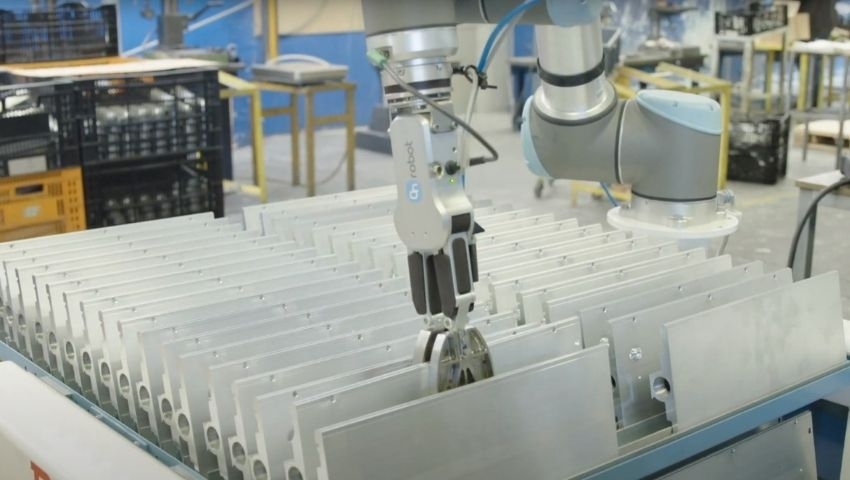 RG6 gripper and HEX sensor help address the shortage of skilled workers, tending a CNC machine all night so employees can focus on demanding tasks such as technical drawings or quality inspection
Doubling CNC Machine Productivity
Collaborative Gripper Takes Over the Night Shift
Donk Industries is one of the largest small-series aluminum parts manufacturers in the Benelux countries. To help keep inventories low and supply customers on time with a wide variety of products, an RG6 gripper with HEX sensor from OnRobot automatically feeds one of eight CNC machines around the clock. With a shortage of skilled labor, this lets employees move to more interesting tasks while doubling output of the CNC machine with higher and more stable product quality.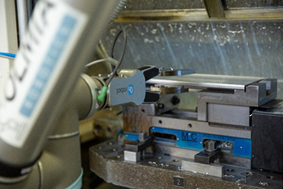 Results
2X CNC output

Failure rate cut in ½

Improved product delivery reliability

Automatically feeds CNC machine during night shift

Flexible for low-volume, high-mix parts

Gripper fingertips change in minutes
Find an Automation Expert Near You >>
Collaborative & Safe
"In contrast to conventional industrial robots, the combination of cobot and corresponding end-of-arm tooling can be used directly next to humans and works directly with them." Jaap Zentveld, Assistant Production Manager, Donk Industries
Flexible
"With Donk Industries' specific requirements in mind, we recommended an OnRobot gripper. Because it is so flexible, we were able to adapt it individually to the application. The concept of the one-stop shop allows us to find the right solution for every application." Peter van Olm, founder of Olmia Robotics and distributor of OnRobot
Easy to Program
"We have to be flexible with our product variety and the small quantities involved and be able to convert our production lines quickly. Collaborative applications can be flexibly converted for new tasks and are easy to program." Jaap Zentveld, Assistant Production Manager, Donk Industries.
Find an Automation Expert Near You >>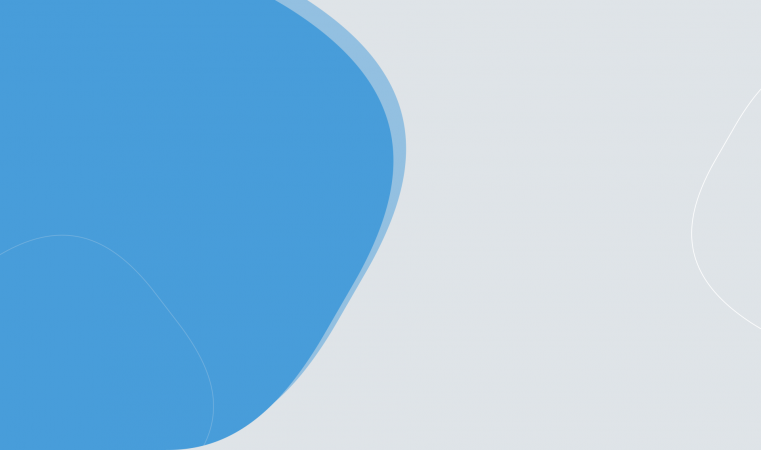 Collaborative Gripper Takes Over the Night Shift
OnRobot RG6 gripper and HEX sensor help Donk Industries double CNC machine productivity